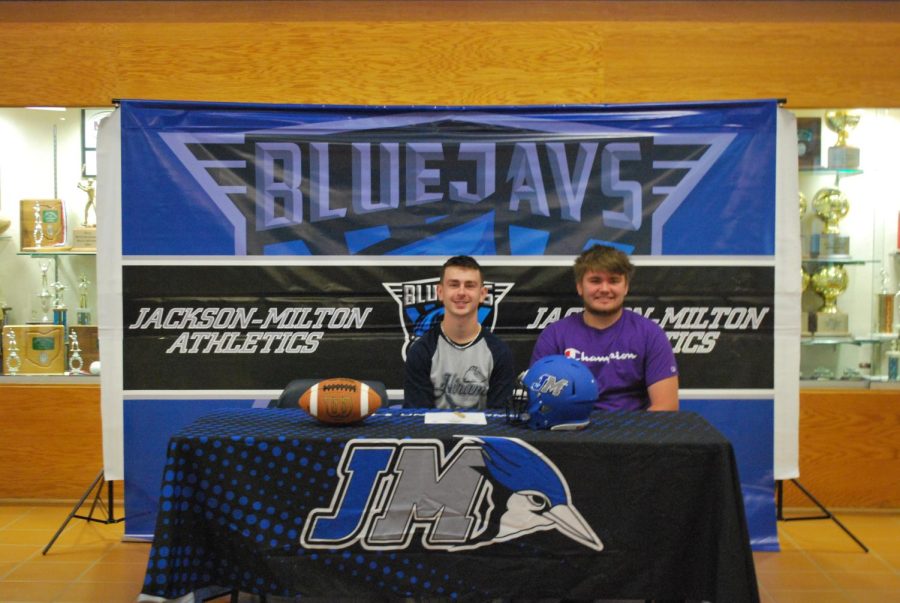 June 1, 2022 • Comments closed
Eythan Evans-Petkosek, Jackson-Milton standout senior football player, signed his letter of intent to continue his academic and athletic career at Hiram College. Eythan was a 4-year letter winner at Jackson-Milton. Offensively...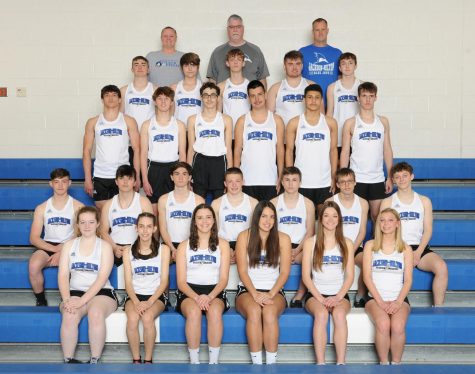 May 17, 2022
Information provided by Coach Fishtorn: DISTRICTS: The JM track team competed at the District track meets on Wednesday and Friday. 24 teams from...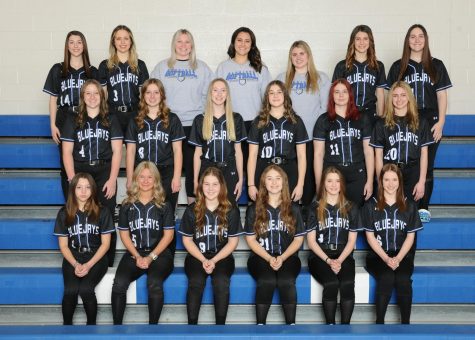 JMHS Softball Season Highlights 2022
May 17, 2022
The Jackson-Milton High School Varsity and JV softball teams have a record of 12 and 8 for this 2022 season. This year's highlights from the team are: ...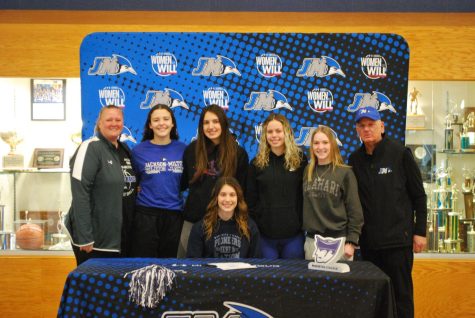 Kylie Wilson signs Letter of Intent to Marietta College
May 16, 2022
On March 10, 2022 Kylie Wilson signed her letter of intent to play college basketball at Marietta College. Kylie's family, friends, coaches, and...
School Play 2022: This is a Test
May 25, 2022
The drama department at JMHS has prepared another great performance.  The play this year was about a girl and her fellow students stressing about taking...
May 24, 2022
The annual Awards Assembly at Jackson-Milton High School is organized and arranged by the school guidance counselor, Mr. Wiery. It was held on May 23 at...
Spring Fling has another successful year in 2022
May 16, 2022
Right before Spring break started, Student Council held their annual Spring Fling event, where the grades had competed against each other playing volleyball....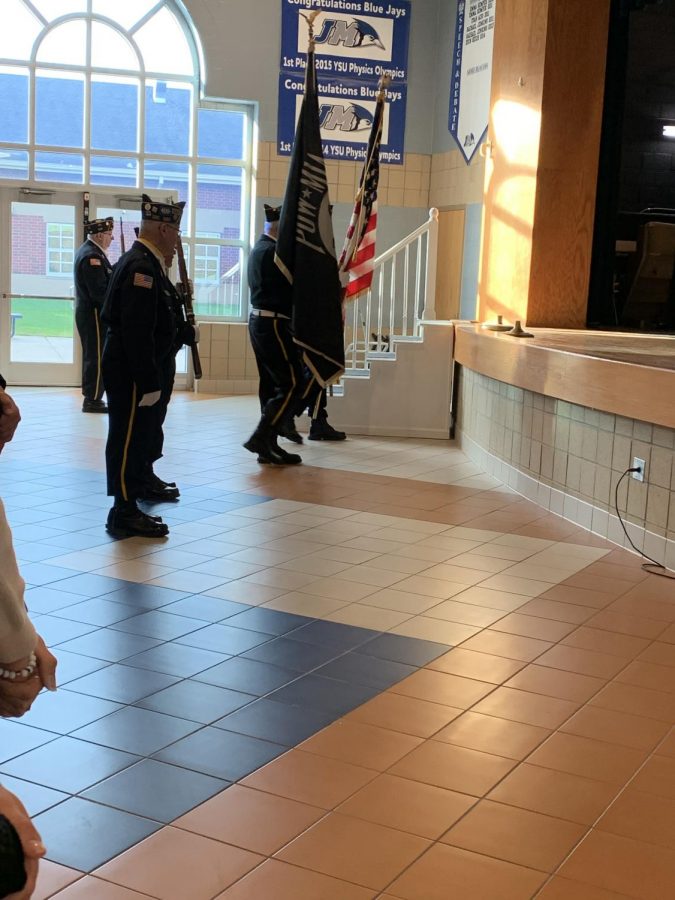 The Veterans Day program took place on Veterans Day, November 11 at 9 am. American Legion Post 737 came to join in the program. The JM band performs various types of music...
April 13, 2022
Mrs. Martin is the Home Economics teacher at Jackson-Milton. It is her second...
April 13, 2022
Mr. Joy is the Jackson-Milton tech teacher. He graduated from Lisbon, all throughout...
April 13, 2022
This year, Jackson-Milton High/Middle School has a new art teacher. Mr. Jackson...
April 13, 2022
It's Mrs. Bella's first year here at Jackson-Milton she teaches math and helps...
April 13, 2022
Mr. Wilaj is a new teacher in the Jackson-Milton High School building. Currently...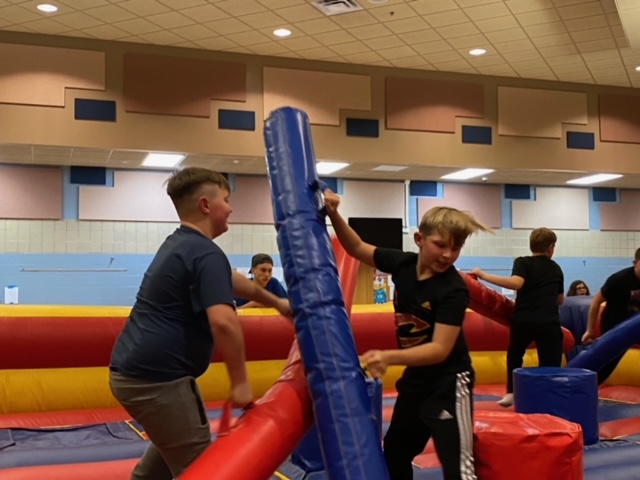 Key Club hosted an opportunity for the middle school kids to have some fun before the weekend. The...