About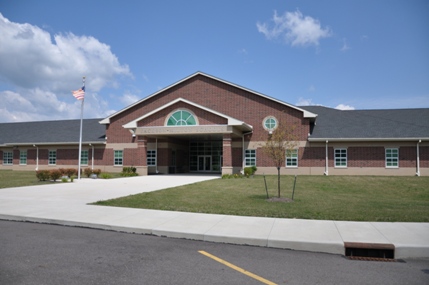 As a school district, our commitment is to provide our students and community with the opportunity for a successful future by establishing, promoting and maintaining high standards and expectations.  The Jackson-Milton Journal has a mission to provide our students and community with important information while maintaining high standards and expectations.
This is a student publication and students are learning the "ins" and "outs" of journalism.  They are learning to find their voice, record information, and attempting to provide information without bias.  The students will make every effort to ensure the facts and quotes within their articles are completely accurate.  At times, errors may be made, but our students will make corrections and learn from these mistakes.  Content represents views of the student newspaper staff and not school officials. The publication will work to avoid bias and/or favoritism.
The Jackson-Milton Journal will strive to make their coverage and content meaningful and interesting to all of their readers.  They have a goal to successfully reach the high school and community with interesting, timely articles that will enhance the surroundings and purpose of the educational experience.  This publication provides staff members with independent writing opportunities with hands on/real life experiences. Writing is based on a wide variety of research for a broad and often critical audience. The experience often demands responsibility, cooperation and a great deal of professionalism. Business skills are also learned through advertising.
The Jackson-Milton Journal invites the students, teachers, and administration to submit topics and ideas to be covered by our reporting staff…they are always looking for ideas!  Ideas and articles can be submitted to: [email protected]
The transition to an online newspaper is a new experience and it will take some time for this newspaper to get to where it would like to be.  We appreciate your patience and understanding during this transition and hope that by continuing to utilize new technology, we are preparing our students for the challenges they will encounter once they graduate.  As Karl Fisch and Scott McLeod put it, "We are currently preparing students for jobs that don't yet exist . . . using technologies that haven't been invented . . . in order to solve problems we don't even know are problems yet" (Corrigan).
We are very excited about this new adventure and will continue to add to our wealth of technology at Jackson-Milton High School.
Coverage Policy
It is the responsibility of this publication to cover school, city, state, national and international events and issues that affect or concern the campus, its students or its readers in a non-bias method.
School publications will attempt to cover all aspects of the school; however, coverage will depend greatly upon an item's news value (how important or interesting it would be to the majority of the school population). Publication editors determine the news value of all material.
School publications will clearly identify sources of news.
School publications will avoid sensationalizing news and events. Publications do not invade personal privacy or print material that might be embarrassing or degrading to any individual or group.
All editorial or opinion content must be backed up by three sources of facts. At no time will an editorial attack a person. Only policy related material may be published.
Work Cited
Corrigan, Paul T. "Preparing Students For What We Can't Prepare Them For." Teaching Learning in Higher Ed. Perspective, 15 July 2013. Web. 16 Dec. 2015.