Key Club helps with annual Easter Egg Hunt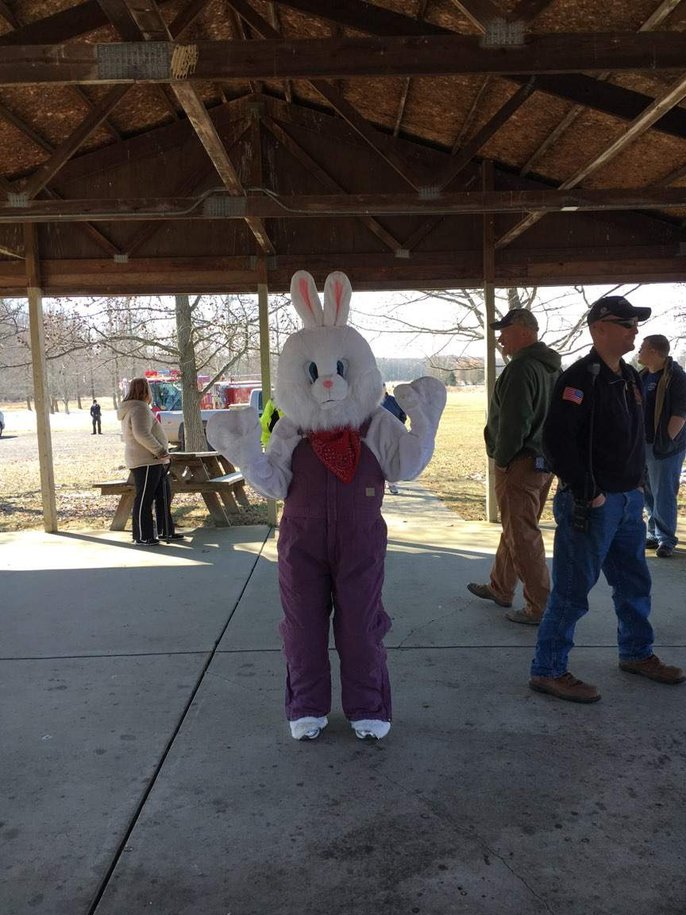 On Saturday March 26th Jackson-Milton's Key Club held their 20th Annual Easter Egg Hunt for  children. On Wednesday March 24th most of the Key Club members got together to stuff plastic eggs with candy for little kids to open the following Saturday. They were served dinner.
Before the hunt, each Key Club member hides the eggs for the children to happily find. The egg hunt was held at Liberty Park, and after hunting for all the colorful eggs there was raffle prizes for the winners in each category.
Ms. Amendolara was in charge of setting up the Easter egg hunt and many children were ecstatic with the prizes and activities. From toddlers to 13-year-olds, they were excited to hunt for plastic eggs filled with candy and to see the Easter bunny.
There were about 100 kids that came to support the Key Club as well as the Western-Mahoning Kiwanis Club. Before the egg hunt there was a parade where the Jackson-Milton Fire Dept. began the parade with the lights and sirens and the Easter bunny was on the truck to greet the kids.
Ms. Amendolara says, "It is wonderful to see the community come together and put on a festive and fun event."
Many of the Key Club members had tons of fun watching the kids faces as they discovered more eggs.
Senior Emily Williams states, "The joy that the Easter egg hunt brought to the kids was so exciting and I was so happy to be a part of it."
This event is a community celebration that is always held the Saturday before Easter. Thank you to all of those who came and for the support everyone has given the Jackson-Milton Key Club.