Get to know: Mr Hogue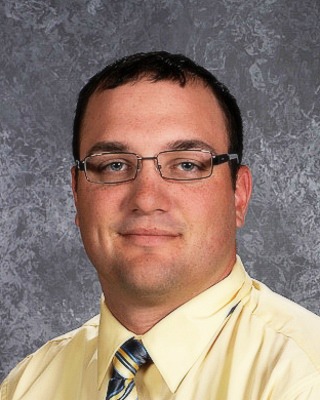 A young group of kids laugh and hug each other as their season continues on. They had put hard work, dedication and perseverance to get where they are, and where they're going but they wouldn't be there without the help and encouragement of their coach. But this is just another day at the office for Kevin Hogue.
After his high school baseball career had ended at Hubbard High School, he strived to play college ball. He received the opportunity at the University of Mount Union. Little did he know this decision would change his life forever.  He chose Mount Union at which to study because of the fact that he could play baseball and it had a "comfortable atmosphere, small town" Mount Union sits in the heart of Alliance. The University has roughly 2,300 undergraduate students and a football that has won 100 straight football games. The baseball team current year was a successful one. In 2015 they recorded 22 wins and 14 losses.
Mr.Hogue was a starting pitcher as he stood 6'6, 210 pounds. But it wasn't on the baseball field where he decided to choose his major, he was having difficulty in math his first semester of college. He decided to attend a study group where he saw teaching others could make an impact on individual's lives, as long as it wasn't math he was teaching. He chose history to major in; he decided, "I am a political junkie as it is, so why don't I pick something that interests me?"  After 3 and a half years, he had almost finished his degree. But, his path was not as easy as it sounds.
His sophomore year he injured his throwing arm, he knew he probably would never get back to his old form. Mount Union recognized his love for the game and knew his potential off the field. So they hired him as a team coach where he was "coaching kids older than me and coaching along some great people." It was at this point where he knew he wanted to coach the sport he loved.
His coaching passion stems far back as high school where Mr. Joe Gilhousen "took me under his wing and when he talked you shut up and listened." This is exactly how he got the teaching job at Jackson-Milton. He was searching the newspaper for ads for a baseball coaching job and he found one at JM.
He received the head coaching job and eventually found a Government teaching spot here too. He knew Jackson-Milton was a place to call home with people to call family.  Teaching has been a passion of Mr.Hogues ever since college. He states, "Teaching has always came first, I love teaching students about government, but also life lessons." As of his life right now, it's all about teaching, however he aspires to get back into collegiate sports to coach after he retires. He says, "I have learned too many life lessons on the field, those lessons are different from the classroom. Hard work will beat talent all day, depends on how bad you want something to happen."
Mr.Hogue instills values in his athletes that give them a will to win; his overall coaching record is 117-82. He has taken the golf and baseball teams to numerous district games and sectional victories.  Student athlete Justin Rentz has this to say about Mr. Hogue, "He has not only been a great coach, but he's always been there to help me and give me great advice.  Whether its college tips or baseball advice he is the person you need to talk to."
Justin is not the only person who has kind things to say about Mr.Hogue.   Rochelle Morelli, high school English teacher, said,  "As a fellow employee I personally believe he knows the content to a tee and strives to be personable and knowledgeable about not only the curriculum, but the students as well."
Mr. Hogue is a valued member of the Jackson-Milton staff and we thank you for your hard work, it does not go unnoticed.