Welcome to Jackson-Milton Miss Bauman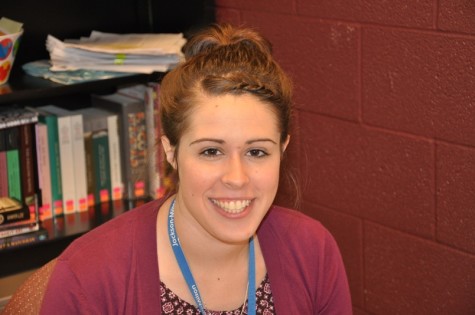 There's a new English 10 teacher in Jackson-Milton High School. Miss Bauman attended Mount Union. She graduated from Mount Union University in May of 2014. She is able to teach English, Language Arts and other related classes.
Some of her favorite hobbies are baking, cooking, reading, scrapbooking and spending time with family and friends. This is her first year teaching but she did work with grades 1-3 at West Branch through a volunteer program. She chose teaching as her career because she wanted to demonstrate and express her passion for reading just like her 7th grade teacher did.
There is a lot of knowledge students can take from her classes. She says students should learn to analyze literature through close reading and to appreciate many different types of literature.
Miss Bauman does believe there is a tough part of teaching. She says the toughest part of teaching is watching students fail. She has always tried to do what she can do to help the students succeed, but if they do not do their work or participate it is difficult to be successful. She wants her students to do their work and to do their best that they can do each day.