JMHS 2023 swim team students make a SPLASH!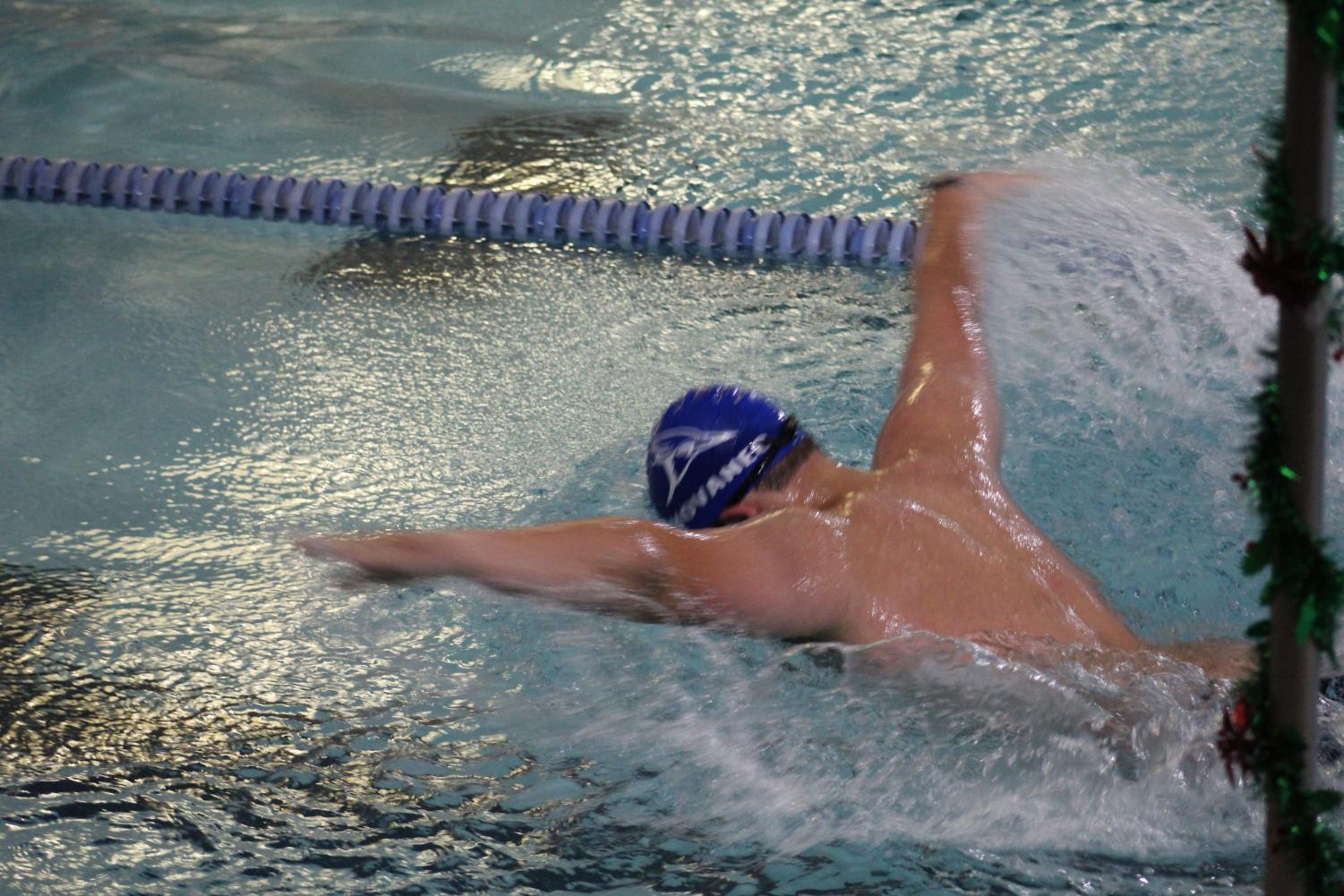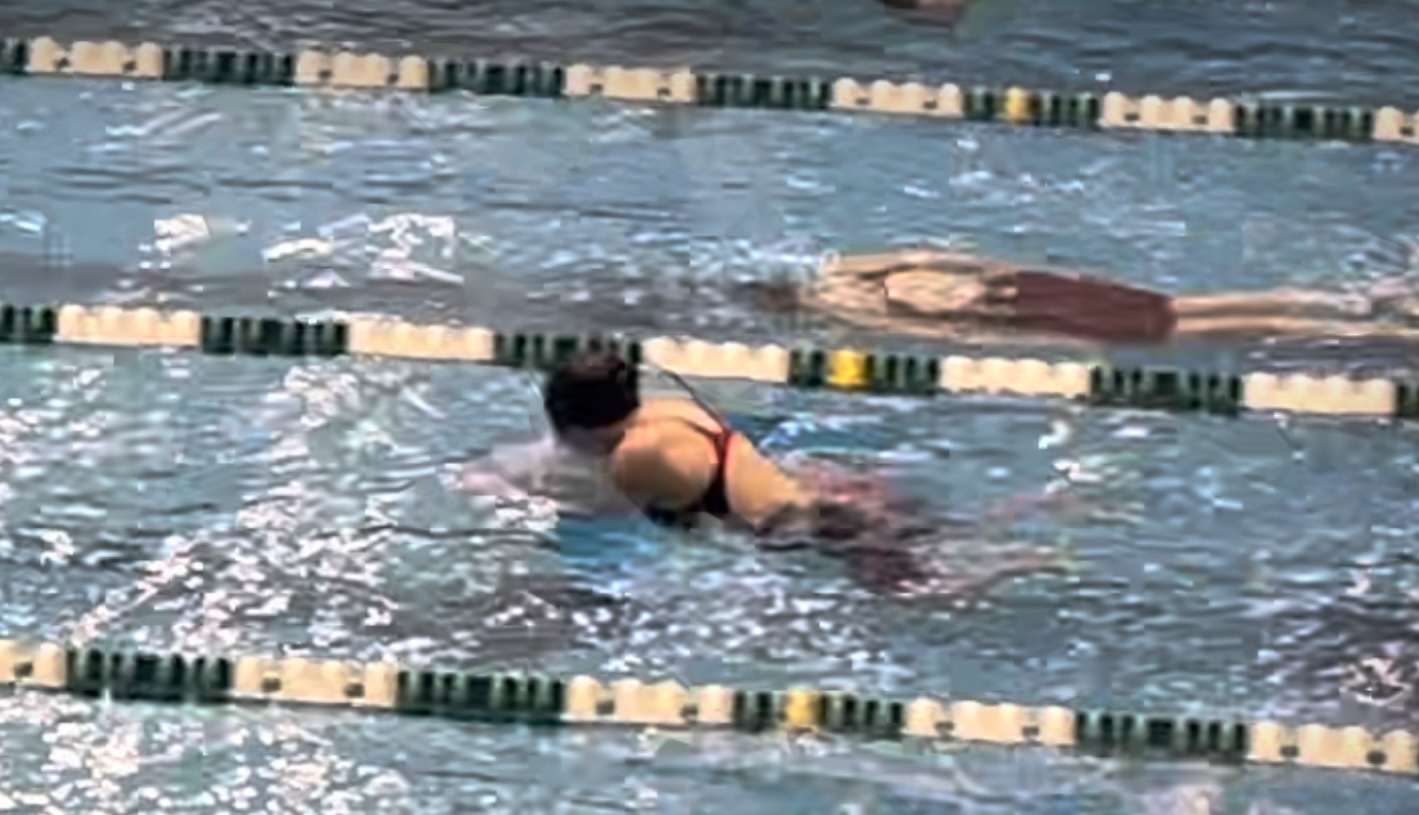 Swimming is more of a race against yourself rather than competition against others. A swimmer is competing for placement in a race, but they are also trying to drop times and be faster than they were the last time they swam that specific event. Swimmers can only swim two personal events at a meet and if able to they can also swim relays. To letter they have to go to 80% of practices and 80% of meets and have to go to sectionals (which is the first of the state champs ladder). This is in part because this is a personal sport and not trying to "win, " the team sizes are so unbalanced that it's not sensible to compete against each other (at least for the small schools).
This season, Dylan Hovanec had 7 personal best times this high school season. He had a time of 1.08.90 in the 100 freestyle, 2.28.17 in the 200 freestyle, 6.46.38 in the 500 freestyle, 2.53.59 in the 200 IM, 1.22.27 in the 100 backstroke, 1.36.33 in the 100 breaststroke and 1.26.54 in the 100 fly. He also competed in the Division II sectional championships at The University of Akron on February 10 in the 50 freestyle and the 500 freestyle.
Madelyn Bell made it to sectionals in 100m breaststroke and 50m freestyle. After sectionals she moved forward to districts with her 100m breaststroke and got her best time with a 1:14.71, dropping 3.4 seconds from her original time. Madelyn placed 19th out of 32 people swimming against freshmen, sophomores, juniors, and seniors.
Way to go on a great season Jays!