JM Students, Evans-Petkosek and Gross, to play football at Hiram College
Eythan Evans-Petkosek, Jackson-Milton standout senior football player, signed his letter of intent to continue his academic and athletic career at Hiram College. Eythan was a 4-year letter winner at Jackson-Milton. Offensively he totaled more than 1,300 yards of total offense in his career including 7 total touchdowns. Defensively, Eythan totaled nearly 150 tackles including 12 sacks and 2 interceptions in his time at Jackson-Milton. Eythan will be playing defense for the Terriers.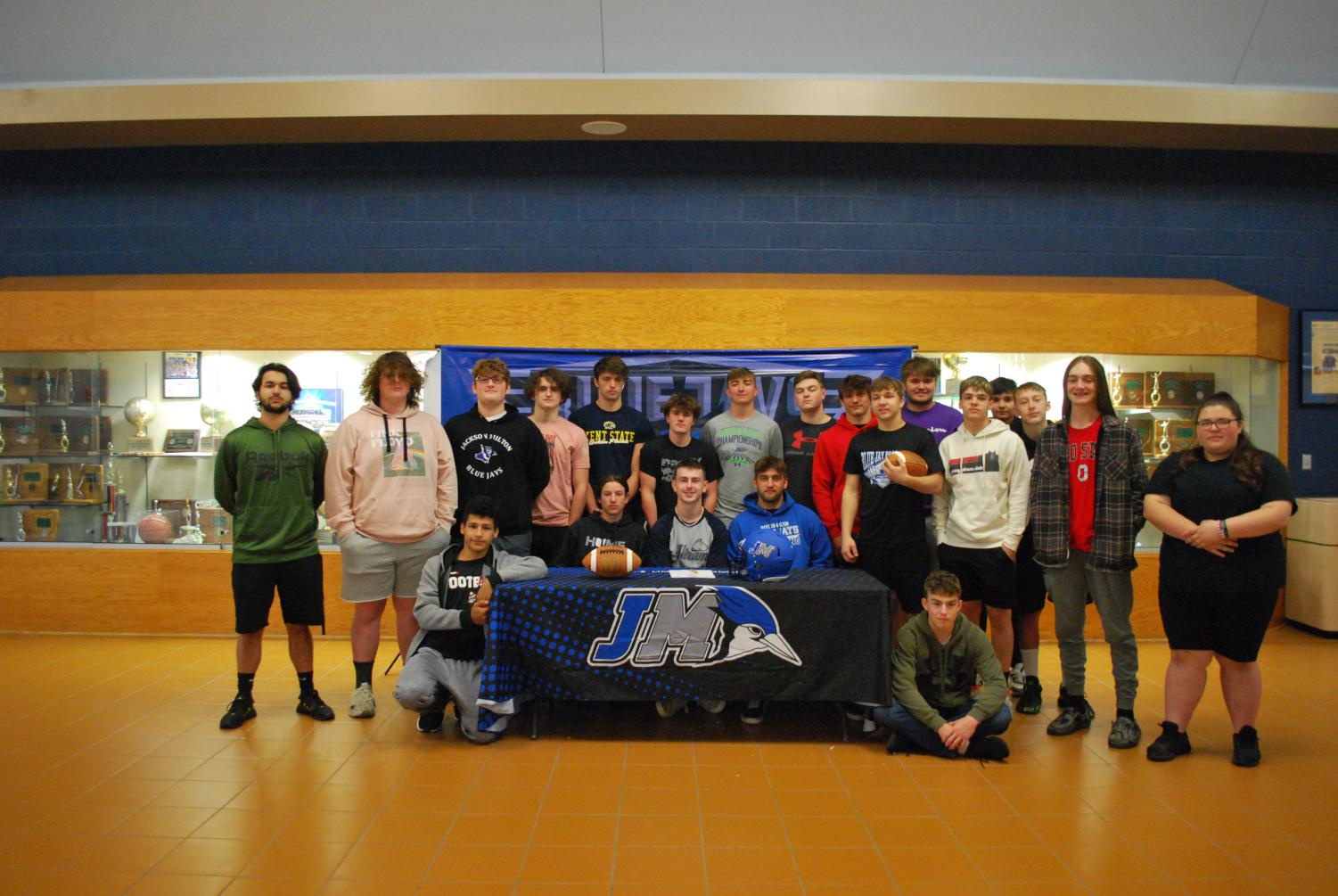 Jake Gross also signed his letter of intent to play at Hiram College this Fall. Jake is a 2-year starter on the offensive and defensive line. Jake recorded 31 tackles and 3 tackles for loss his junior year, while leading his team in tackles his senior year with 65. Jake also accumulated 15 tackles for loss and 4 sacks. Jake will play on the defensive line for the Terriers this upcoming season.