Prom 2022: Lights, Smiles, and Memories
This year's prom had the upperclassman excited and ready for the event. The Prom Committee included Owen McDevitt, Mia Greco, Emily Fultz, Garrett Crum, Adalee Evans, Angela Jones, Chloe Scandy, Kelsey Hamm, and Abbigail Yavorsky.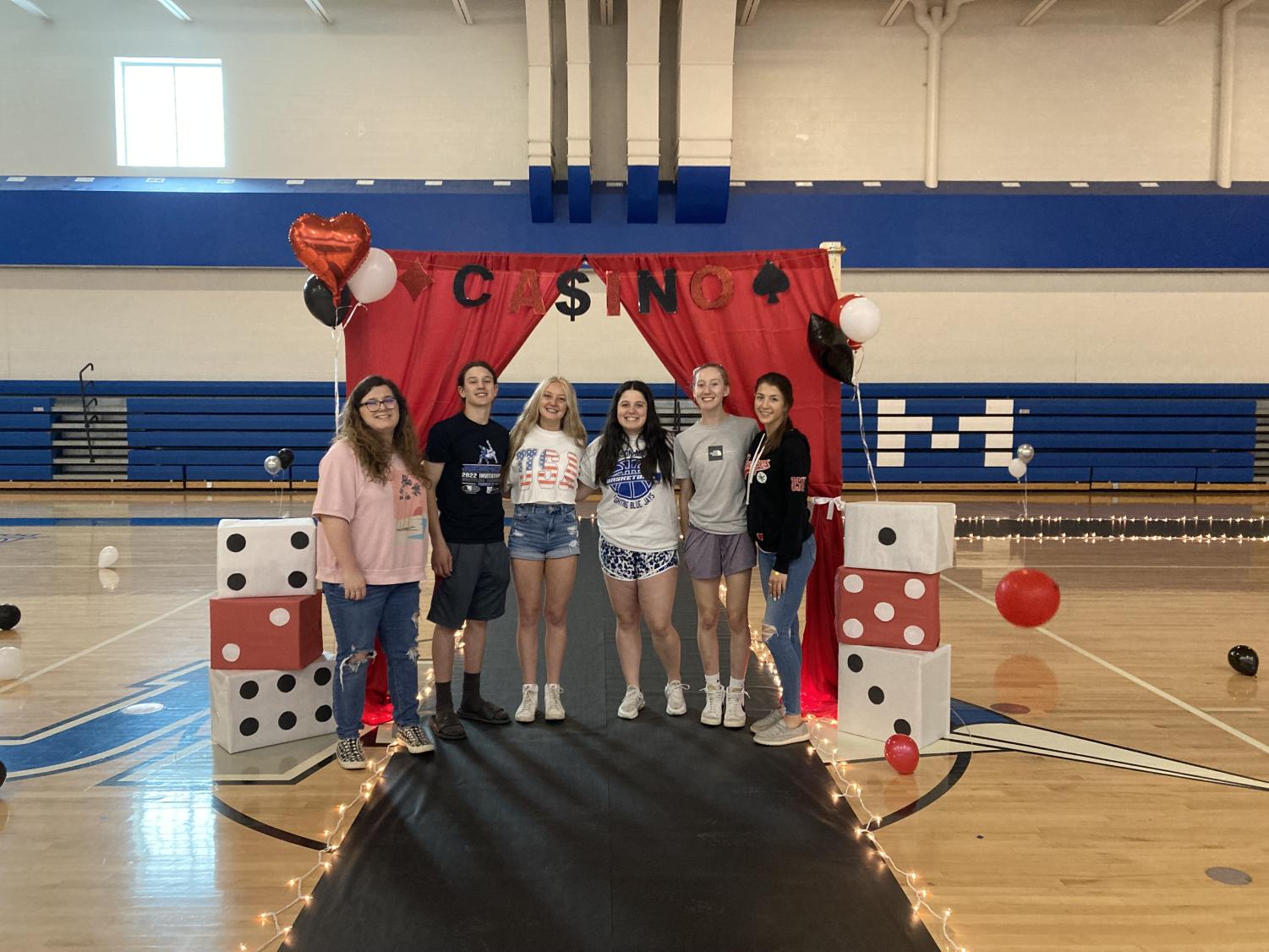 This group of juniors is lead by Mrs. Reyes and Ms. Bella. The junior class has been doing fundraising throughout the year attempting to raise money for the dance. This year has been decided to be held at the Tavola on May 14th 2022. The menu consisted of Romano chicken, penne pasta, parsley red skin potatoes, and green beans. The menu, location, date and theme is all decided within the committee. They plan and organize all elements of the event. The theme is Vegas, City of Lights Smiles and Memories.
The theme was "casino" and started out with a promenade that took place at the high school and it went smoothly. All couples lined up and we're announced by name. They walked down the red carpet and finished at the end of the line underneath the decorated arch for a photo. They ended the promenade by announcing the prom court and the winners, Kelsey Hamm as queen and Aaren Romigh as king. The students took time to take pictures with family and friends before leaving to go to the Tavola, the location of prom. They immediately were served drinks and food. The venue was filled with conversation and laughter. Dancing began and it seemed to be over immediately, the time flew by. Overall, prom was an amazing night that the upperclassmen are sure to remember.
Court members representing their class are as follows:
Kelsey Hamm – Queen
Aaren Romigh – King
Emily Fultz
Carla Blancafort-Pons
Paige Grope
Faith Spalding
Gavin White
Billy Sloan
Nate Horner
Owen McDevitt
Congratulations Kelsey and Aaren!