Jays Basketball highlight: team wins Trophy Game for 3rd year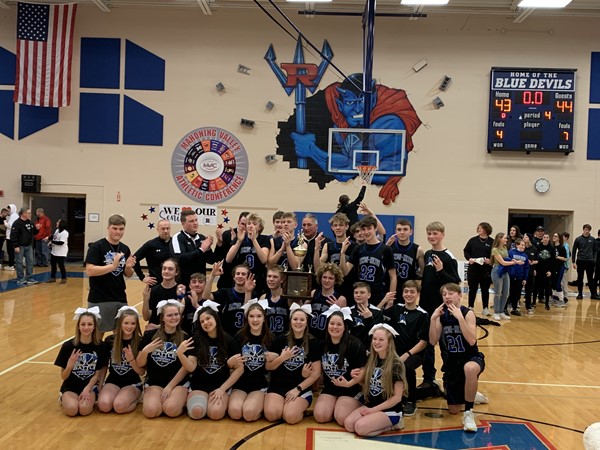 Jackson-Milton brought home the Trophy after winning against Western Reserve. The Jackson-Milton cheerleaders hyped up our student section and even threw candy and items during in between the game. The themes of the game were Black out and Western Reserve was White out and the score was Jackson-Milton 44 – Western Reserve 43. The  leading scorer for the Jays was Sophomore Cayden Mitchell with 15 points. Near the end of the game, Freshman Ryen Romigh converted an and-one to put the Jays on top and win the game.
The Jackson-Milton Blue Jays finished their regular season with a record of 10-12. Throughout the season, the Jays had a lot of success. Including the trophy against rival Western Reserve for a third year in a row.  Junior Aaren Romigh was named one of YSN's players of the week after hitting a game winner over Heartland Christian. It was a  great season for them and they are sad to see their lone senior, Logan Sokol, graduate.  Congratulations on a great career for him, and a great season for the team.