SADD continues to promote positive choices!
In December, SADD members went to the elementary school to sing carols with the preschool classes before break.  They also read stories, played games, and passed out treats to the students: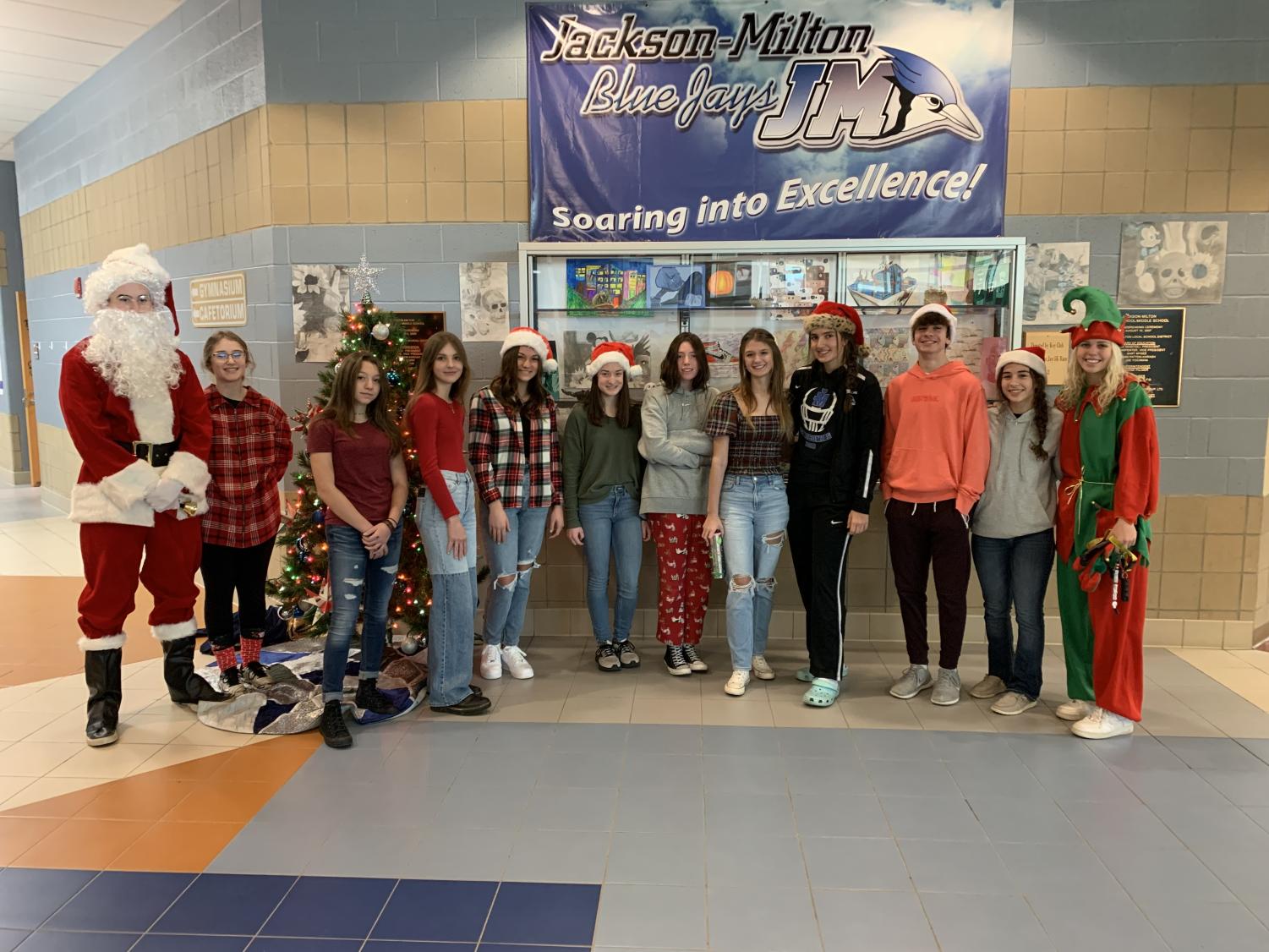 The JMHS SADD and NHS members sponsored World Down Syndrome awareness day Monday Mar 21, 2022 by wearing crazy socks to help raise public awareness for down syndrome. The reason they chose the date the 21st is because it represents Trisomy 21 which is a congenital disorder caused by having an extra 21st chromosome. This is also the third replication of the 21st chromosome. The JMHS SADD and NHS members are calling Monday march 21, 2022 "ROCK OUR SOCKS" because the chromosomes are actually shaped like socks. Students were sure to wear the brightest and craziest socks they own to show diversity, and support being unique, and inclusion.  SADD members are pictured supporting their buddy, Curtis!
They also supported World Autism Awareness Day by asking students to wear blue on Friday April 1 (as they would not be in school on April 2, which was the United nations sanctioned day).  Below SADD students are pictured with their friend, William.