Homecoming Court 2021: Royalty Announced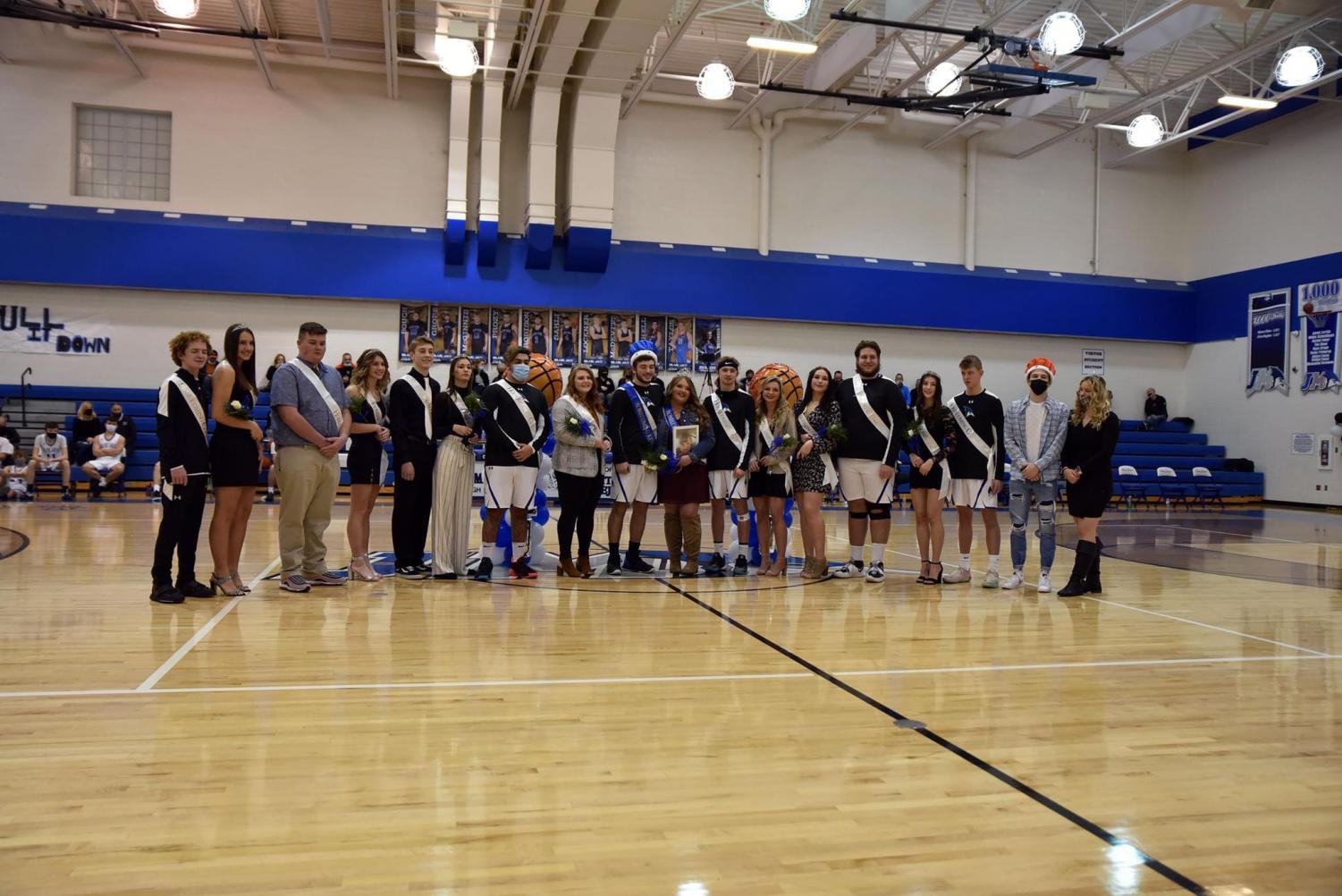 Despite the cancellation of homecoming this year, Jackson-Milton has still decided to have a homecoming court, the court by grade is as follows:
Freshmen: Ava Darney and Cayden Mitchell
Sophomores: Emily Fultz and Aaren Romigh
Juniors: Kylie Wilson and Kaden Carlton
Seniors: Camryn Mitchell, Cole Grope, Noelle Phillips, Frank Prozy, AJ Bouch, Logan Grunder , Jenna Jones,  Michel French, Noah Kramer, and  Dana Saunders
Friday January 22nd, before the boys varsity basketball game, each court member was able to walk out onto the gym floor to be announced.  The court was voted on by the members of each grade for their respective representatives during the school day.
This year's homecoming king is Frank Prozy.  Keeping it short but sweet, Prozy stated, "It was really cool, I didn't think that I was going to win, but when I did it was amazing."
This year the homecoming queen is Noelle Phillips, she also kept it short and sweet saying, "It was amazing, I wish every girl got to feel that way."
It was an amazing night filled with memories for our seniors many were happy they had a court at all.
"Homecoming court was a fun experience, it was nice to finally do something semi-normal for our senior year,"  said  court member Camryn Mitchell.
The night wrapped up with a well-played game by the boys and plenty of pictures to remember the night.