Wrestling Accomplishment: Ryan Staton earns 100th win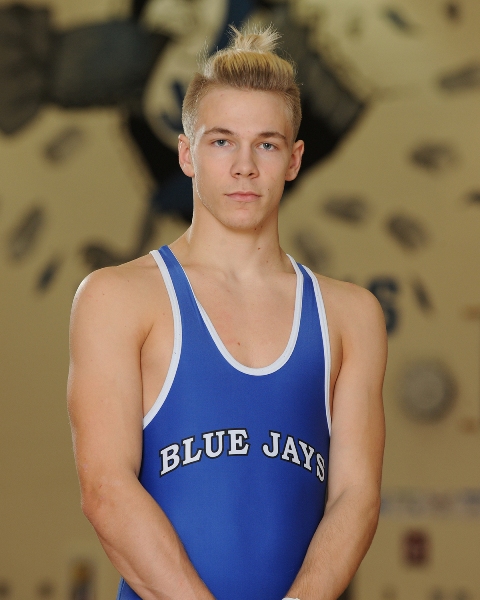 Kate Campbell
February 18, 2020
Wrestling is one of the strongest sports at Jackson-Milton High School. Ryan Staton has proven that this legacy has continued year after year. With reaching his 100th win for wrestling this year, he will forever have a remembered accomplishment at this school. 
"When you put in the hard work, it shows on the mat," says Staton. 
That is proof for all athletes at Jackson-Milton, as hard work is designated to get you better at what you want. 
Staton added, "I just want to show that if you can put your mind to something, you can achieve almost anything. I've been wrestling now for a long time and it never gets easier, you just get better. Now that I'm a senior that makes a lot of sense now."
Staton also made it to Regional semifinals in the high-jump. Standing 7th place in the region for all athletes across the Northeast region of Ohio.
"Having gone to regionals in track and field last season, it really motivated me to start working harder on the other sports I participate in. Getting 100 wins is a huge accomplishment in my mind."
To go to regionals, districts, or do something big for your school is an honor. But Ryan Staton has not only accomplished this in track and field, he now goes down in Jackson-Milton history to have 100 wins in wrestling. 
"The goals that I've set, the grit and determination that I've used to succeed, the countless hours spent working in and out of this sport. It really has paid off and I can't wait to see what the future holds for me," said Staton.
But for now, wrestling is wrapping up and coming to a close, it was a great season for this senior, but now what? 
"I'm moving on to the track now. I'm going to work as hard as I can and repeat in the high jump, hopefully placing even higher than the year before. I'll try making it past districts in the hurdles because I was very close to going last year. I'm giving it my everything, because it's my senior year."
New goals are being set now, and JM wishes Ryan good luck in all that he does.