Winter BW3 Players of the Week Highlight: January 16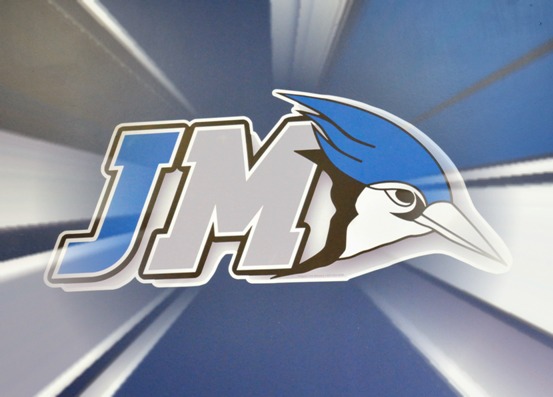 Kate Campbell
January 16, 2020
There is a lot of action going on for the Jackson-Milton Bluejays and there BW3 player of the week awards. The three athletes being Mason Robinson, Courtney Mercer, and Joe Armstrong. These three people have risen to new heights in the sports they do. I am going to start with junior, Mason Robinson.
Junior Mason Robinson is one of the best of this years boys basketball team. Averaging roughly 18.5 points a game, he is one of the best this year.
"I just love to play. Basketball is my favorite. Just to help out my team and just get that win over Western Reserve last week, it really was a special moment for all of us. Especially since we lost by one point last time. We all just had to kick it into gear and give it all that we had," stated Robinson.  Mason recently just scored 29 points to win over Lowellville. It's clear he deserved the player of the week at this time.
On the girls side, senior Courtney Mercer has been improving her skills since this season has started. Against Mineral Ridge, she scored 10 points, had 3 steals, and 4 assists to lead the team to a win.
"I have to make my last year of high school one to remember. Just giving it my all every time I step on that court is vital and crucial to my and the team's success this season. We just have to keep giving it our all and make this season a year to remember," stated Mercer.
Courtney is a key player on this year's varsity team as she is now one of the seniors. She hopes to get far with the team this season.
Our final athlete of the week is sophomore Joe Armstrong. Joe is a very competitive, 113- pound wrestler with a lot of ambition to succeed this year on the wrestling team. He had some great matches and finished second in his weight class at the Leonard Truck and Trailer tournament.
"I like getting better and stronger at what I like to do. I just think having to work hard is what pays off in the end," stated Armstrong.
That drive and determination for all athletes is what is the key to success after all.