Construction of additional gym update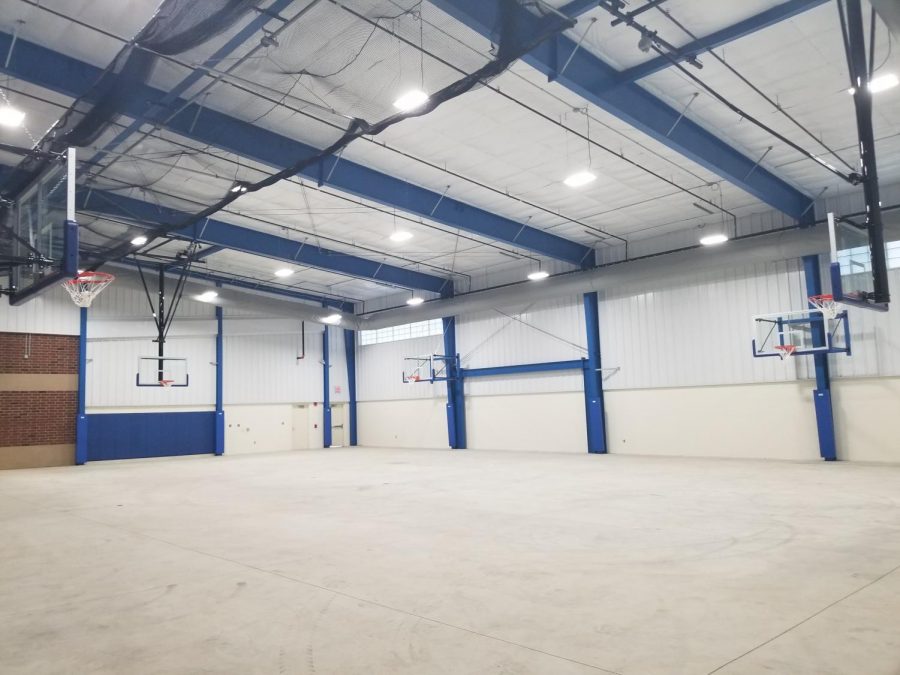 Makayleigh Aliff and Brian Royea
February 18, 2020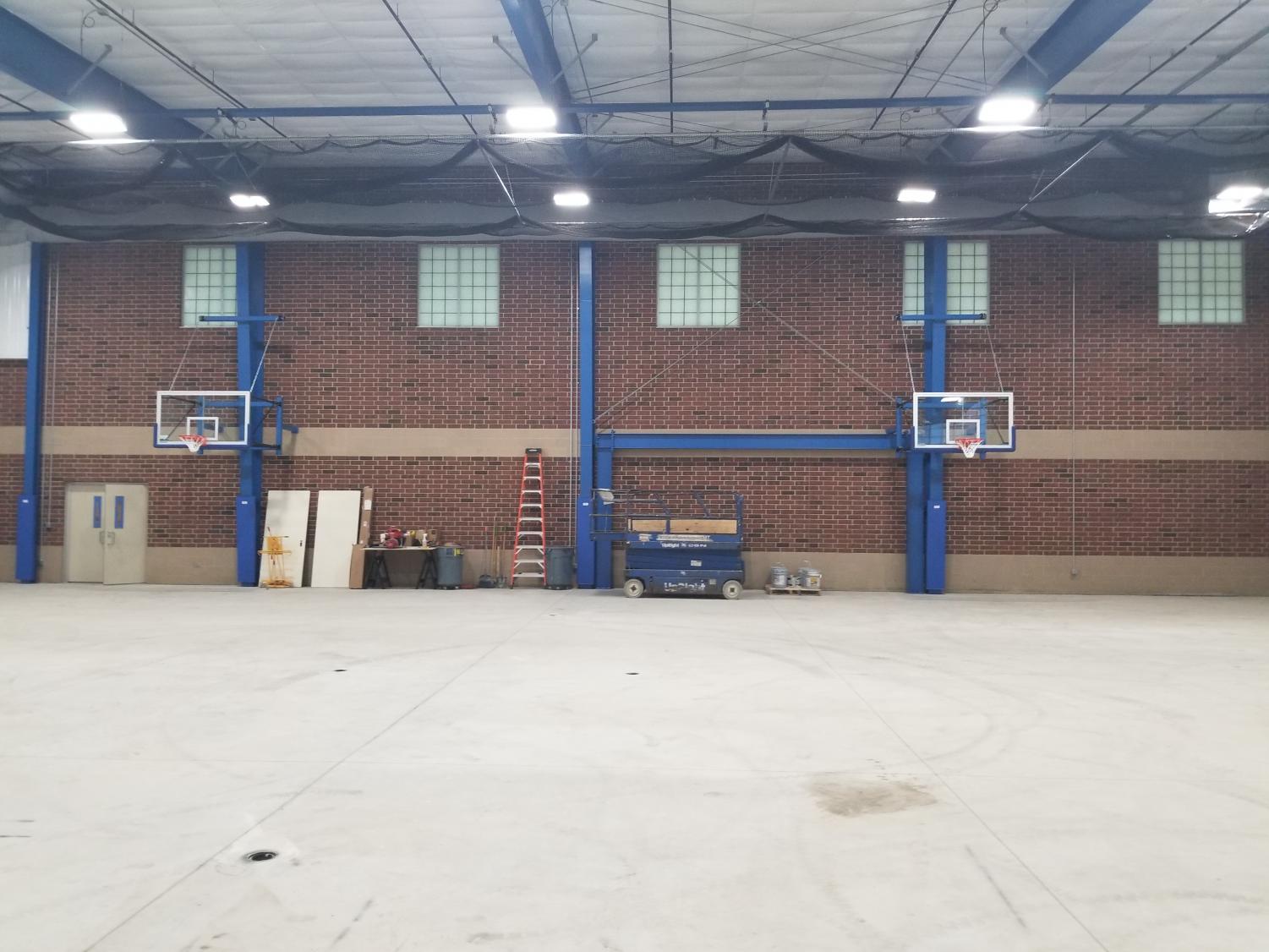 Since the beginning of the school year, students have been wondering what is happening to their gym.  Construction began on a new gym space and students seem to agree that the idea of another gym is a good one.  It will offer opportunity for practices to take place at the same time and for the addition of more gym classes.
"Well yeah, basketball practices have their times changed so much because of whatever the girls are doing, that I really think this will help us find a time and stick to it," says Sophomore Nikolai Scandy.
Construction has been updating constantly with the walls being put up and the windows were recently put in as well.  The doors were also replaced and a key card reader put on the entrances in the process.
Many people are looking forward to the new facility especially our athletes.
"I'm really happy we will be able to possibly get more gym time and have more opportunity for practice times,'' freshman athlete Emily Fultz said.
Also looking forward to the opening is the coaches, as it will be easier for them to arrange practice times and have earlier times so they are not worn out.
"You know we have practice almost everyday so finding time for both boys and girls to practice and the games plus the other things going on in the gym like wrestling meets we have have to sometimes have short practice so I think it will be really beneficial for us as athletes," said Mia Greco.
Construction workers remain working at all times of the day leaving a large part of the back entrance fenced.
"It's kind of funny one day we just showed for practice and boom they were leveling ground, it sort of kept us in suspense because no one knows exactly what to expect from it," said Paige Grope, " I'm super excited to see the inside of the gym we've only had peeks through the windows during practice and it's been very suspenseful!"