Homecoming Court 2019: Congratulations Ryan Staton and Grace McDevitt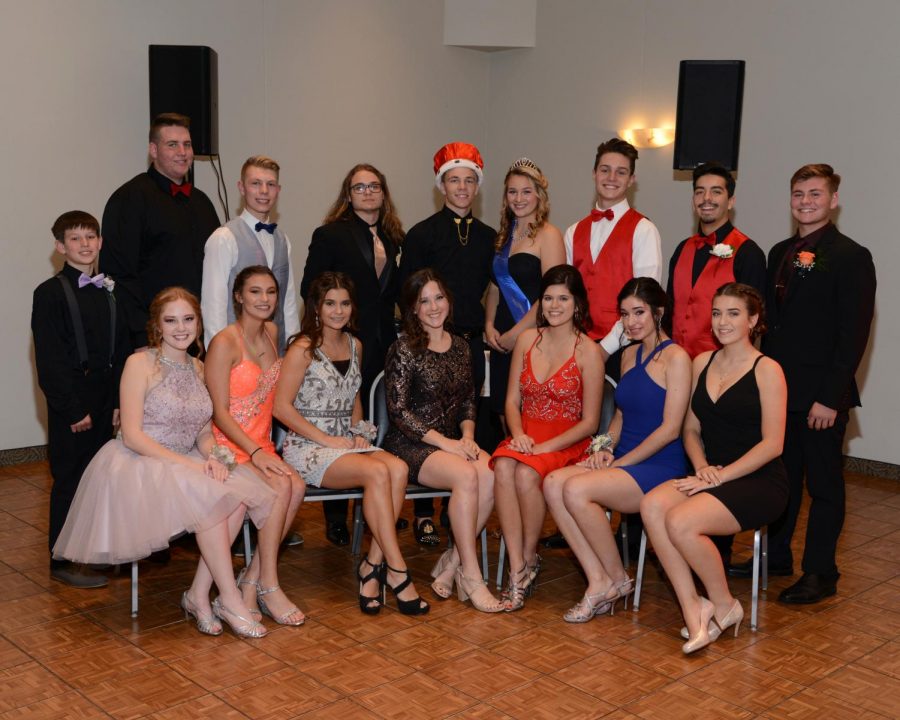 Kate Campbell
November 22, 2019
The Jackson-Milton Homecoming was a very memorable event this year. Especially for this years seniors who were on court. Grace McDevitt, Bailey Estes, Gianna Arquilla, Rena Costello and Alyssa Deak.  These seniors walk down the field for their last homecoming ever for Jackson-Milton.  The gentlemen on court were Ryan Staton, Jakob Fay, Kent Gross, Shane Davis, and Michael Liberato.  Congratulations to the king and queen, Ryan Staton and Grace McDevitt.
"I think this will be a very memorable year for all of us seniors. This being our last homecoming, I think this is really special for all of us," says Gianna Arquilla. 
For the freshman, Owen Mcdevitt and Kelsey Hamm represented well this year for the freshman class. 
"This was a really fun time for me and Owen," Kelsey says, "To be on the field for the first time was a little nerve-racking, but I loved it." 
For the sophomores, Kailee Davis and Logan Sokol walked gracefully down the football field while being announced, the smiles on their faces showed nothing but joy as they paraded down the field.
"I hope I get to this every year," says Kailee, "I was honored being recognized and had fun standing as part of my school. It was a really fun night too."
As for Logan, his thoughts were the same. 
"It was so much fun last night, I didn't want it to end," Logan says, "I love having fun and going places so this was definitely in my wheelhouse."
Finally, the junior class representatives were Jenna Jones and AJ Bouch. These two came well-prepared to have a good time. 
Jenna exclaimed, "This was so much fun. I can't wait to do it next year. Every year homecoming is such a great time for all of us high-schoolers."
The 2019 homecoming appeared to be a great success!