SADD students are planning their 2019 -20 activities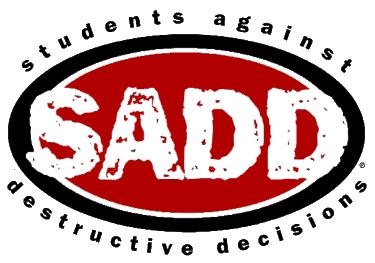 Anthony Eppendorfer
October 11, 2019
Hang on for a minute...we're trying to find some more stories you might like.
SADD is a group that students have the option to join when they are in grades 9-12. The main goal in the group is to promote positive choices in all areas of life. They usually have about 40-50 kids, this year they have 60 committed students willing to do work. The students in SADD have quite a lot on their plate.  For example, they are the ones responsible for Prom Promise, Red Ribbon Week, Christmas caroling, community outreach and bullying awareness as well as helping bring in public speakers for the students at Jackson-Milton. The people that are looked at to go above and beyond are Alyssa Deak who is president, and Sean Lengyel who is vice president, and they will be having elections for secretary and treasurer in the upcoming week. 
This year to start of the school year SADD is doing Red Ribbon Week the week of October 28, this is done every year and was started from a non-profit organization in 1980 by handful of concerned and determined parents who were convinced they should begin to play a leadership role in drug prevention. Ever since 1980, Jackson-Milton has also played a role in Red Ribbon Week.  They go to the elementary to speak to the kids about drug prevention and give out ribbons to try and have the kids remember the things they said. 
SADD has a strong impact on the students of Jackson-Milton, not only do they go to the elementary school to spread awareness they also make it very known in the high school. Another thing that is important to the group is Prom Promise Week. The overall reason for Prom Promise Week is so that the students attending prom know how to get to and leave prom safely. 
Annually, Mrs. Morelli and Mrs. Reyes step up to the plate to guide the young adults on how to properly handle the situations of the group. They do all the planning and organization for the events that SADD attends. They have been in charge of running the SADD group for over a decade and have enjoyed it since the beginning.
Jackson-Milton student Darrien Arthur, confidently says, "I feel that SADD has given me the opportunity to join in on the community while staying clean and drug free."
When asked why Mrs. Reyes wanted to be an advisor for sad, her response was, " I wanted to be part of an organization that promoted positivity."
Overall, SADD is a very useful group at Jackson-Milton not only is it fun, but it spreads awareness for good decision making.