Blue Jays Baseball 2019 regular season ends with a win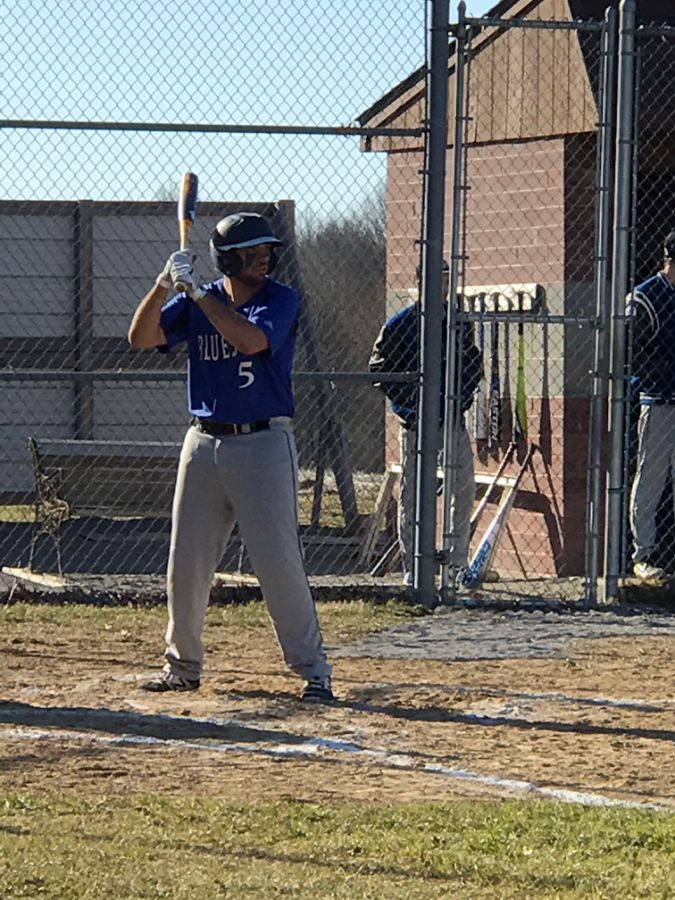 Published from JM Athletics:
The Blue Jays of Jackson-Milton had an opportunity to host St.Thomas Aquinas in the first round of the OHSAA State Baseball tournament. The Blue Jays struck first, scoring 2 runs in the first inning. The Blue Jays would give up the lead in the 4th inning but would answer with a drive by Junior Harrison Lay in the 6th inning which gave the Blue Jays the 5-4 lead. The Blue Jays would allow St. Thomas the get the game tying run to 3rd with 1 out by the Blue Jays shut the door to go home the victors.
Lay ended the game with 2 hits for the team including the game winning hit which hit in two of his teammates. Senior James Harris had a double on the night and Senior Ryan Seka, Junior Joey Williams and Sophomore Mason Robison also had hits on the night.
On the mound Robison started the game on the mound and had 4 strikeouts and allowed 3 earned runs in 5 innings of work. Rich came in and shut the door allowing no runs in 2 perfect innings of work.
The Jackson-Milton boys varsity baseball team ended their season last evening with a 6-0 loss to Warren JFK High School. The Boys finish the season with a record of 11 wins and 15 losses on the year.
Juniors Joey Williams, Nick Rich and Harrison Lay all pitched for the Blue Jays and kept a tough opposition lineup in check throughout the game. Many players were able to have some great defensive plays in the field as well.
The coaches of the varsity baseball and softball teams from the MVAC meet at Jackson-Milton to select the all-league teams for both sports.   2 Blue Jays on the baseball team were selected to be honored.
First Team All-MVAC
Frankie Prozy- 1st Team All-MVAC Outfielder
Honorable Mention 
Mason Robison- Honorable Mention All-MVAC