The Lady Jays ended their season as sectional runnner-up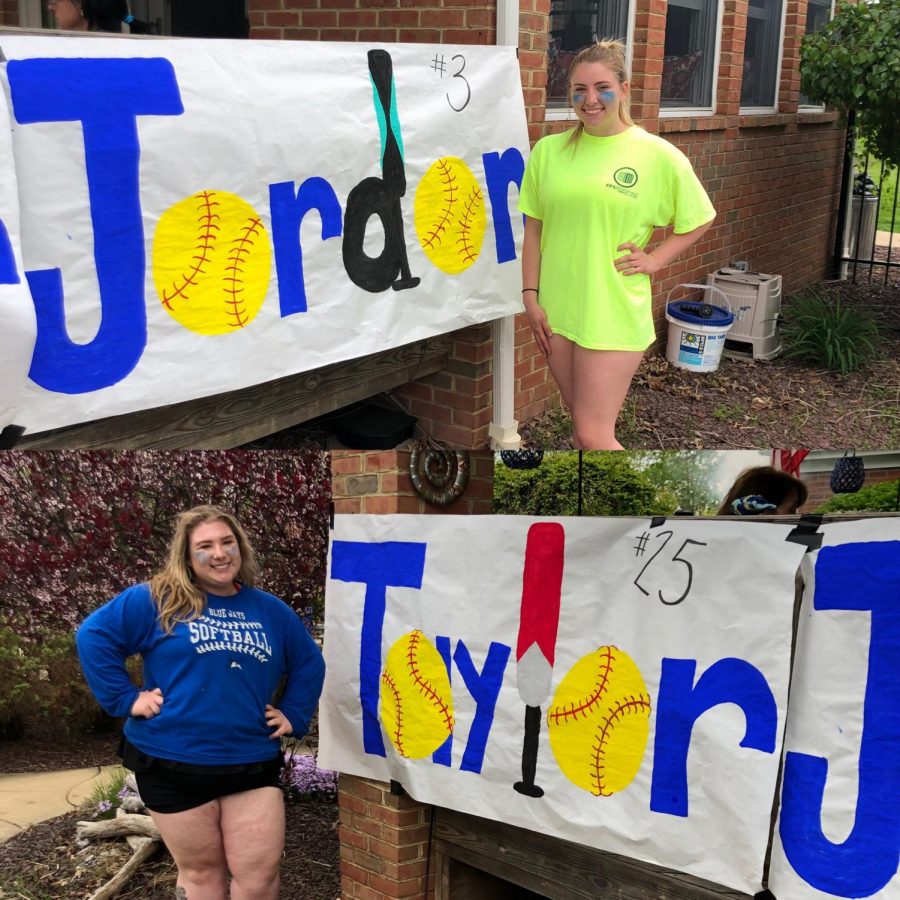 Camryn Mitchell
May 29, 2019
Jackson-Milton softball is one of the most intense sports played. The whole community interacts with the sport so many people attend the game and support the Lady Jays. The girls record was 6-14 this season but that never stopped the Lady Jays from coming back to practice and working hard to fix their mistakes and get ready for the next game.  Some of the games they won were a very big deal for the Lady Jays.
The win against Western Reserve made everyone cheer, it was a huge win for the Jays. The final score was 6-5, the Lady Jays fought until the very end and came out on top.  The pitchers Spencer Christopher and Katie Mitchell doing a fantastic job on the mound, Chelsea Williams, Camryn Mitchell, Abby Spalding, Megan Fultz and Taylor Sahli all having great hits. Dana Saunders sent one over the fence and helped the last run for the Jays.
Dana Saunders, a sophomore on the team, said, "It was an amazing feeling and I was pretty proud of myself this day, I wouldn't have wanted to hit a homer on any other team. Hitting it over Reserve's fence that night was one to remember."
After a hard working season the Lady Jays seeded 7th in the OHSAA district tournament, winning their first tournament game moving on but unfortunately losing their second.
Senior Taylor Sahli said, "Watching this team win, lose, and grow for four years now was definitely a time I will never forget. I can't wait to see what the jays have up their sleeve for next year, there is so many talented girls and it was an amazing experience."
The Lady Jays improved this season and with only losing 2 seniors, the Jays will be back and ready to play next year. 
The Lady Jays ended their season as sectional runnner-up with a 9-14 record.
Good luck to seniors, Jordon and Taylor with their future endeavors!
The coaches of the varsity softball and baseball teams from the MVAC met at Jackson-Milton to select the all-league teams.  4 Lady Jays softball athletes were selected to be honored.
First Team All-MVAC
Camryn Mitchell -1st Team All-MVAC Outfielder
Second Team All-MVAC
Abby Spalding- 2nd Team All-MVAC Infielder
Taylor Sahli- 2nd Team All-MVAC Utility Player
Honorable Mention 
Chelsea Williams- Honorable Mention All-MVAC