JM students attend "None 4 Under 21" at Hiram Cellege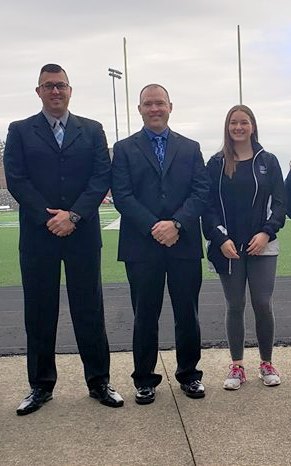 Hang on for a minute...we're trying to find some more stories you might like.
On April 16th, 2019 the Jackson-Milton High School juniors took a field trip to Hiram for the 'None 4 Under 21' program.  The speakers shared their stories and experiences and touched many hearts.
Grace McDevitt, a junior at Jackson-Milton High School, made a poster for the "None 4 Under 21" event.  Grace McDevitt earned 3rd place for this poster winning $500 to go towards Jackson-Milton's Prom this year. This was a great achievement for this program to recognize her talent.  
Raenah Rader,  a junior at Jackson-Milton High School states, "Going to this function, seeing all of the awful things bad decisions  can lead to definitely opened my eyes."
The students were moved and stunned by the stories being told, the things they were being shown, and how poor decisions can change everyone's lives.  
Michael Liberato, a junior at Jackson-Milton High School stated, "It's crazy to think these people's stories are their realities, it's sad how in a split second someone's life can change forever."
Students began realizing that their actions can not only affect them, but also everyone around them.
Mrs. Morelli, a teacher at Jackson-Milton High School chaperoned the field trip with Mrs. Reyes.  Mrs. Morelli said, "It was a very educational and extremely emotional experience."  
That was the truth, it was very informative for many people.  No matter who you are, this trip affected everyone's point of view regarding the reality of these poor decisions. Every student who went was impacted and it truly shaped the students into becoming more aware and grateful people. "None 4 Under 21" will be a program no one will forget and will forever be impacted by.