Homecoming Court 2018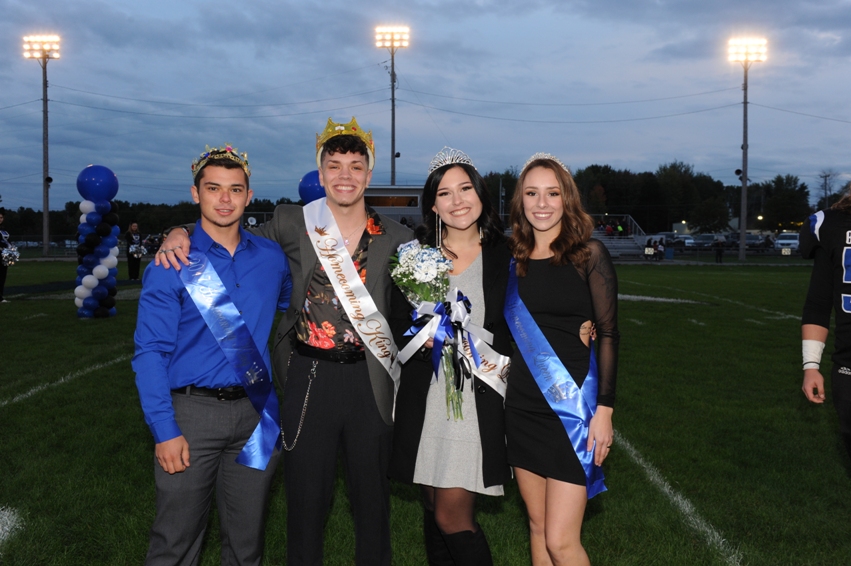 Sydney Miller Snyder
November 1, 2018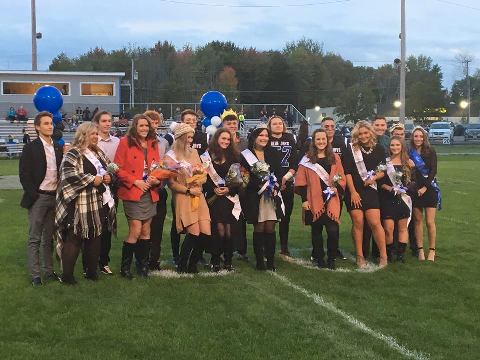 It's Homecoming Time folks and we all know what that means! Dresses, suits, the Friday night football, and better yet, Homecoming Court.
The freshman class candidates for this year are Megan Finnie and Anthony Rentz, the sophomores Logan Grunder and Michael French, and the Juniors were Alyssa Deak and Shane Davis. Even though they can not be voted for Queen and King, they still get to be a part of the parade, the girls get to ride in fancy cars and trucks, they get to be addressed at the homecoming football game and have their own dance at Homecoming.
The senior nominees were Marina Karch, David Vega, Gracie Assion, Rayce Edwards, Tiffany Barlett, Dyllen Gibbs, Ashley Cameron, Devan Christoff, Taylor Sahli, and Jeremy Seka.
Marina Karch and David Vega were selected to for Queen and King of Homecoming. In order to be nominated for homecoming court, you need to be voted for by peers of their grade.
Many of the of the court members stated their favorite thing about making homecoming court was, " Riding in the nice cars during the parade and being acknowledged in the football game."
In addition to their favorite thing about homecoming, they were also asked what if they expected to make it on homecoming court, their general responses were either, "No, I had no expectation of making it" to " Yes, because I had a lot of my friends voted for me" and or because of being nominated before.
Our Homecoming court is full of dedicated and hardworking students, Congratulations to this year's king and queen, David Vega and Marina Karch.