Summer Board of Education Meetings for 2018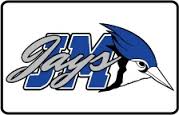 This past summer the Jackson-Milton school Board of Education held meetings concerning new athletic advisors, and meetings to approve High School athletes to go away to participate in the all star baseball team and the OHSSA State track and field meet. Members on the board are: Mitch Mascioli, Kim Pittman, Todd Jones, Tom Huff, and Nick Campbell.
June 14, 2018 the board decided to approve the new cheerleading advisors contracts. To continue the 2018-19 cheerleading team. They also approved letting athletic director Kevin Hogue to travel to Columbus to attend the Ohio All-Star baseball game.  
Another topic the board discussed was approving Steve Mohr, Kayla Malmfeldt, Kevin Houge, and five athletes to participate in the OHSAA Regional Track Meet on May 23.
It was very important for the board to approve of these things due to it giving our athletes the chance to succeed and try something new!