Girls and Boys Golf 2018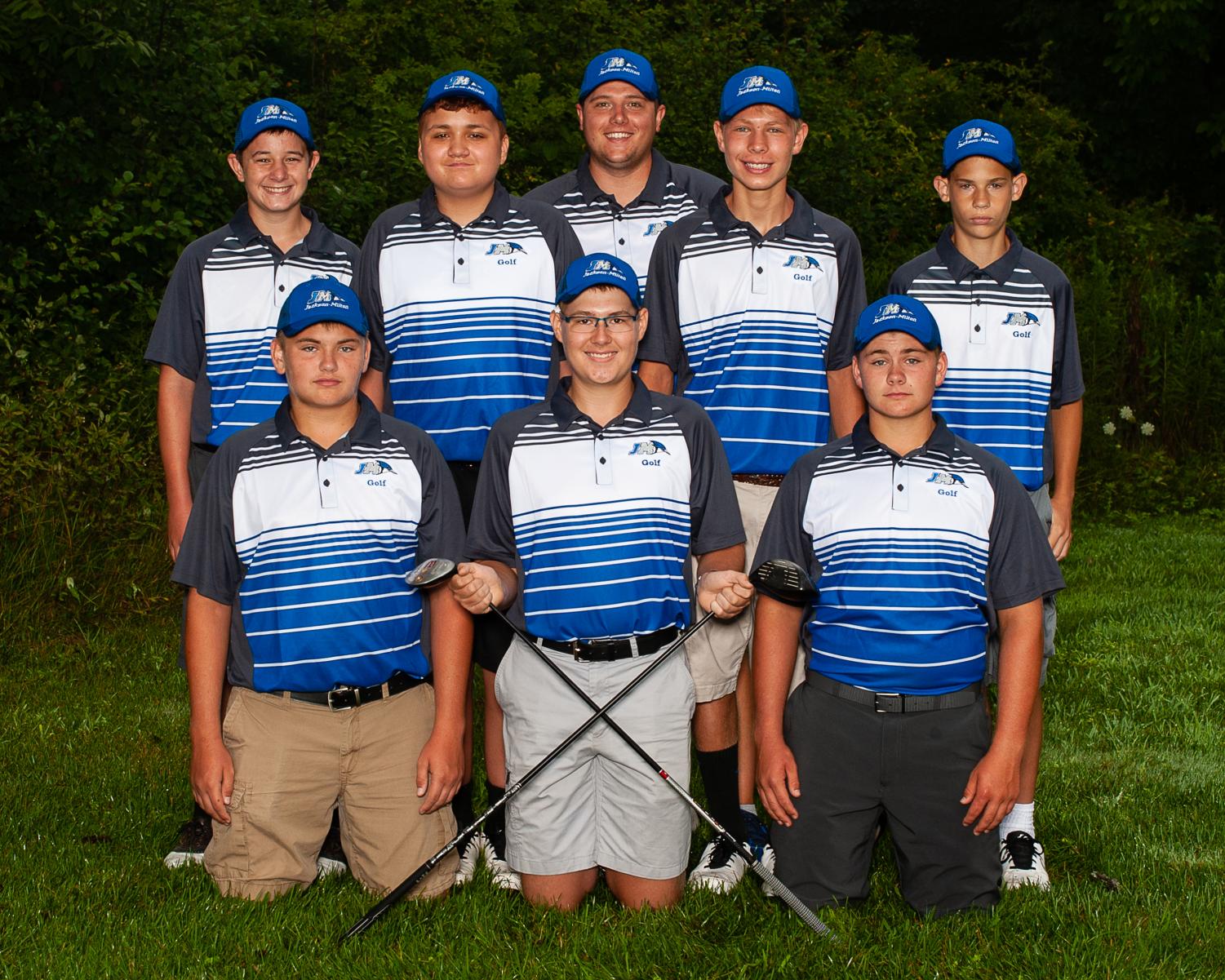 Jackson-Milton varsity girls golf lost to Columbina on Sep. 13, the final score was 207-270. The golf team has one returning player and three new players. Each day is a new day to learn more skills and become better. The Jays have had some successful hits such as new player Spencer Christophers 100 yard chip-in for par against Cardinal Mooney.
Girls varsity golf coach, Coach Abe states, "I enjoy being with you guys."
Abe also states, "The most important thing is that we are having fun."
As you can see she is having a lot of fun with her group of new golfers. The three new golfers also play softball, branching out and trying something completely different like golf is challenging until you get the hang of it.
Golfer Spencer Christopher states, "If it wasn't for Coach Abe I wouldn't be playing."
Another golfer, Abby Spalding states, "We have so much fun and change is good."
As you can see trying something new isn't too bad but it takes some getting used to.  The girls will face Warren Harding on the 19th at the Trumbull County Country Club.
Jackson-Milton boys varsity golf falls to second match to Mineral Ridge on Sept.13 the final score was 207-194 the match was held at Olde Dutch Mill in Lake Milton.
Kent and Jake Gross are the Blue Jays one and two. The Jays have had some close matches, such as their loss to Springfield when the score was 214-212, where they were two strokes away from winning.
"It's been a fun season so far," stated Kent Gross.
Player John Jagettia states, "Golf is a good sport to learn patience and how to compete good."
As you can see players are enjoying their season as it goes on. The boys will face Mineral Ridge again on September 19th.
First year players Spencer Christopher, Lynzi Satterlee, and Abby Spalding had their fair share of double, triple and quadruple bogeys. They also learned so much about the game of golf thanks to coach Abe and her patience to the game of golf. There was also hints to greatness with these three new golfers. Spencer with her long straight drives. Lynzi with her pinpoint chipping accuracy at times. Abby with her fantastic iron shots.
 For such a young team they showed great perseverance and guts for showing up to all the matches. Kaylie Carson lead the team with a two year starter. Always there to lend a helping hand and support her new teammates.
Kaylie Carson states, "I'm looking forward to next season and winning a championship."
Abby Spalding states, "My first year of golf was a good experience and I hope to play next year."
Coach Abe states, "I will compete for a championship with her young golfers in the years to come at our home course, Meander." 
The boys golf team was led by Kent Gross who  scored an 86 in the tournament and he finished in 14th place out of 60 players. His teammates Logan Sokol, Mason Mcdevitt and Austin Rader all had a good year.  In the tournament the team took 8th place out of 11. They hope to get a higher place for next year in the tournament.
Kent Gross states, " I had a great time this year, we all work good together and we have fun."
Also, Mason Mcdevitt states, " We had a great year and I hope to see everyone next year."
Coach Crish states,  " I'm looking forward for next year and Kent gross leading them to hopefully a championship."