Blue Jay Elf 2017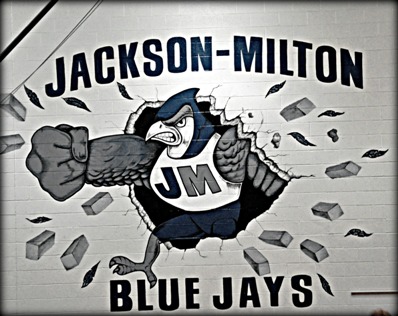 Allyssa Simmers
January 10, 2018
Every year in the Jackson-Milton School District, money is raised to help our students that are in need.  Clubs involved to raise money include Student Council, Key Club, SADD, and National Honor Society. In 2017, the Seventh Annual Blue Jay Elf Night had the ability to help out 65 children at Jackson-Milton with $6,725 raised by our students.  The shopping is done at the Austintown Wal-Mart, where parents of the children in need met six elves to assist the parents checking out process.
Many parents selected necessary items for the children to have.  Clothing for the cold such as scarves, hats, gloves, boots, hand warmers, and coats were purchased.  Socks were also purchased in bulk. Items of hygienic matter such as deodorant, perfume, toothbrushes, and hairbrushes were also included in many parents' shopping list.  Pajamas were common amongst check out aisles. As decorating for Christmas is a tradition held by many families, many ornaments were included. Some luxury items were also purchased.  Candy such as candy canes, Twix, and Snickers were fan favorites. Children of many ages were purchased for in the Blue Jay Elf program. Toys were seen being purchased for younger children and art supplies, such as colored pencils and sketch pads, were purchased for those of higher ages.
All parents of children included in this program were beyond thankful for the support of Jackson-Milton Schools.  Goals have never been let down and more organizations are being encouraged to be included in this program, as many hearts and christmas spirit within many families were touched.