JM Softball team sponsors annual Blue Jay Boogie at JMES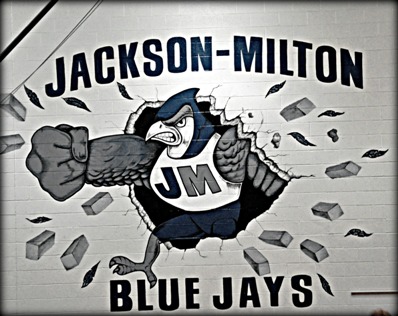 The Jackson-Milton Elementary School Blue Jay Boogie is held every fall by the Jackson-Milton High School softball team as a fundraiser. The event is always held in the Jackson-Milton Elementary School's cafeteria for grades 4-6. The event is coordinated by the Jackson-Milton High School softball coach, Mrs. Abe and the Jackson-Milton Elementary School's principal Mrs. Fisk.
This event takes at least a month of planning in advance to make sure everything runs smoothly and to maximize the attendance of the children. Also some of the elementary school teachers also volunteer to be chaperones and help watch over the children during the time of the event. The softball team also hires a DJ to play music for the children to dance too. There is also a section of tables and chairs set up for the children to take their time eating or drinking what they buy from the concession table.
During the event the softball players either run a concession table, help watch and keep the children out of trouble, and dance. The concession is usually run by the senior members of the softball team. The concession almost always have the same choices every year for the kids to choose from drinks to hot dogs and some other snacks. The food and supplies for the concession table all come from the coaches and members of the high school softball team.
Once "the boogie" is over, the softball team makes sure to carefully sign out all the students in attendance at the dance. With the softball players handling this it helps the whole process of parents picking up their children to go faster so they can get on with their day. The Jackson-Milton High School softball team's overall goal of the Blue Jay Boogie is to raise some money for the team and to make sure the children who attend the boogie have a lot of fun.