Board of Education Meeting: December 2016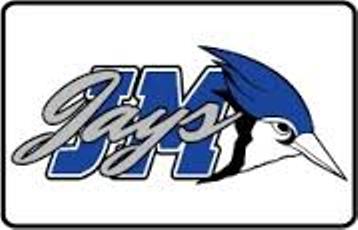 A Board Meeting was held on December 15, 2016 at 6:30 p.m. in the Middle School and High School building. The board members consist of Mr. Mascioli, Mr Jones, Mr. Huff, Mrs. Pittman, and Mrs. Catania.
The treasurer recommends that the Board approve as members of the Ohio School Boards Association for the 2017 calendar year.
Also, treasurer endorses that the Board approve the expenditure adjustment of $101,000 from Title VIB 2017 to the general fund to offset special education costs from the County, per Title VIB budget and payment for staff appreciation luncheon on Friday, December 16, 2016 payable from the Board Service fund.
Treasurer advocates that the Board accept the agreement between the Mahoning County Educational Service Center and the Jackson-Milton Board of Education in regards to services to students qualifying under the Opportunities for Ohioans with disabilities.
It is suggested that the Board uphold the following request for building grounds JM Hot Stove Association to use the elementary gym for hosting the Big Leaf Basketball Tournament which was on Saturday December 10, 2016 from 1:00 p.m. to 6 p.m. 
JM Mat Club recommended to use the high school cafeteria for the JM High School Invitational Wrestling Tournament on Saturday, January 7, 2017 from 7:00 a.m. to 6:00 p.m. 
Also, recommended the Jackson-Milton Elementary fifth grade students, staff, and high school chaperones to attend Camp Fitch from March 1 to March 3, 2017.  
It was recommended to approve the Memorandum of Understanding between Youngstown State University and the Jackson-Milton Board to Education regards to College Credit Plus Dual Enrollment Program.