Koins for Kids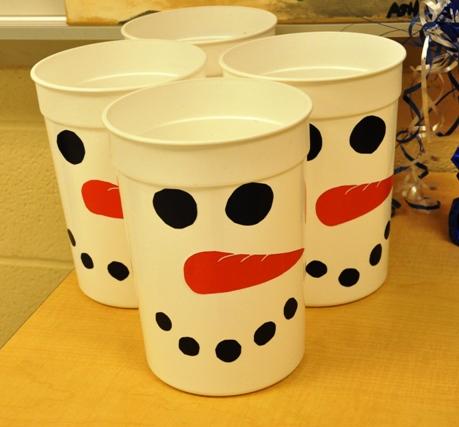 Hang on for a minute...we're trying to find some more stories you might like.
This is the first Koins for Kids fundraiser that Jackson-Milton is participating in. It is a donation drive that raises money and awareness of Akron Children's Hospital.  
The drive began on November 28th and will be ending on December 9th. Also, it is a competition between the high-school grades. If the high school raises $200, a male high school teacher will be pied. The teacher who gets pied is based off of which grade is the winner.
If the high school earns up to $400 will get to pie Mr. Vega.  If up to $600 is earned by the high school, Mr. Baker, the Superintendent, will be pied. Plus, the grade that wins will receive a day to violate the dress code. Which means for a day: hats, jeans with holes, shorts, flip-flops, pajamas, slippers, and slide-on shoes will be allowed.
To donate you would have to give your money donations to Mrs. Morelli if you're in 9th grade, Mrs. Reyes if you're in 10th grade, Mrs. Condon for 11th grade, and Mrs. Yantes for 12th grade.
Koins for Kids is sponsored by the National Honor Society. The National Honor Society helps out with many of the outstanding donations and drives that go on around the school district.
Freshman, Lyndsey Wyant said, "I think it is a beautiful cause for those kids who need it."
Mr. Vega stated, "I really like the idea of Koins for Kids, anytime our school can help in the community it makes me proud to be the Principal of Jackson-Milton."
Be sure to bring in your donations!