Lady Jays basketball update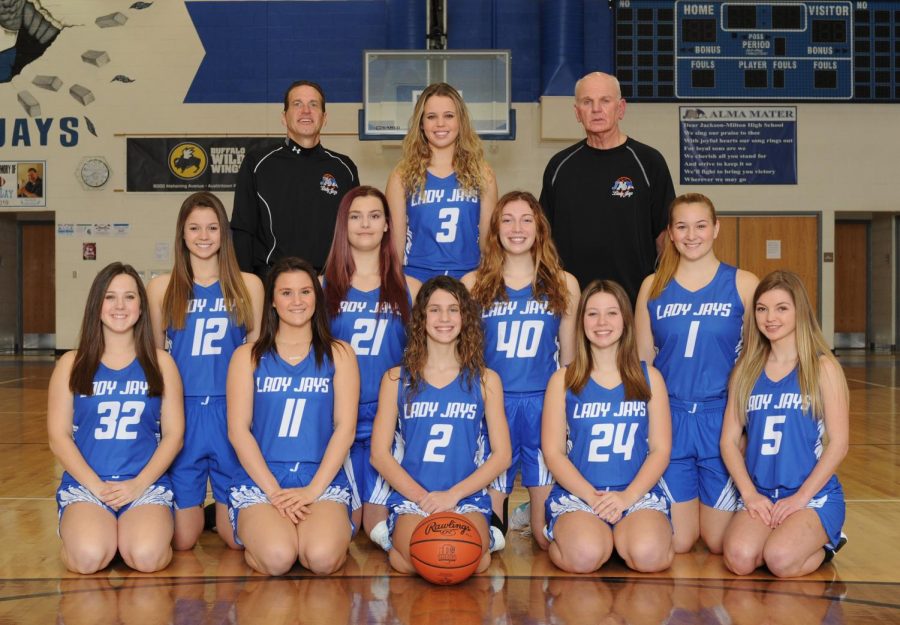 John Landis
February 18, 2020
The girls basketball season has been more of a challenge than anything. The girls regular season ended last Friday February 14 with a win against Mineral Ridge, and a loss the night before on their senior night against United. The girls ended their regular season record at 12-9.
Some of the girls had a few words to say about how their season went.
Senior player, Abigail Spalding states, "We learned a lot about how each other played and learned a lot about each other. We also played off of each other and learned to become more of a team as the season went on."
Senior player, Courtney Mercer also comments on the season, stating, " I feel our season went pretty good for being a senior heavy team.  We had our ups and downs throughout the season but I know we have all worked hard and are working hard to achieve our goals in tournament time."
As one can see, some of the senior team captains are very optimistic about their futures, now that the regular season is over and tournaments begin.
There is also plenty of hype for the JV Team and their future on the varsity team.
Freshman Makayleigh Aliff states, "The JV team did well overall. We had a pretty good experience all in all and I believe that we can only get better over time."
As one can see, younger classes are excited about their future on the team and looking forward to years to come.
The girls start their tournament games this Wednesday, February 18th at home against Southern Local. Good luck to the Lady Jays girls basketball team!