JM 2019 Golf team has the drive to succeed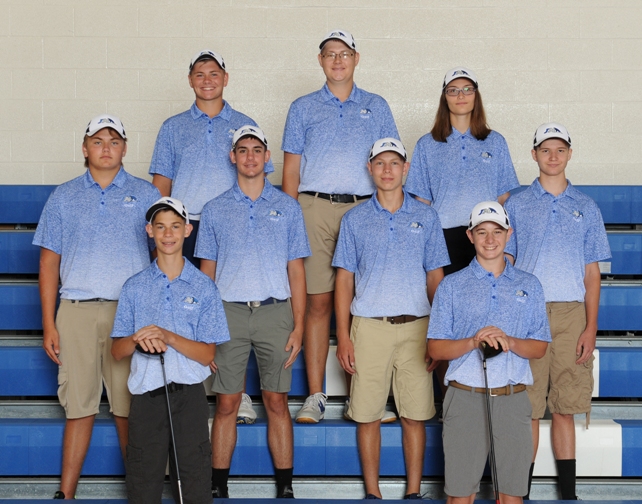 Joseph Williams
October 2, 2019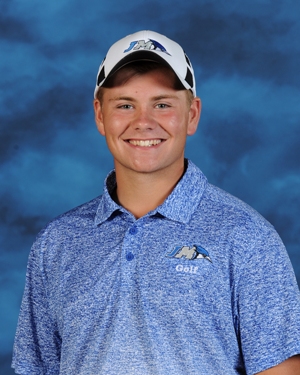 The Golf team has been very successful this season. Not only have they been successful record wise, but they have only gotten better as a team. The team consists of Kent Gross, Jake Gross, Kaylie Carson, John Jagietta, Mason McDevitt, Mason Robinson, Logan Sokol, Austin Rader, and Dominic Crago. The coach is Mr. Crish. Mr. Crish is the Athletic Director of the school as well.
Crish states, "We are heading to the end of the season now, we just competed in our league tournament. We got 4th in our league. Kent Gross got 1st team all-league, Mason Robinson got honorable mention. The team score was 353. Regular season we did well. We finished 14-6 overall, we were undefeated in non conference play, and 6-6 in the league. In the free time for practice, we go to the driving range. We work on chipping and putting. We also work on hitting out of bunkers and rough. I am looking forward to the future with this team."
Kent Gross is a dedicated golf player on the team. Kent loves golf and plays almost every single day and put in many hours of practice.
Kent states, "Golf is a big part of my life. I learned to play golf at a very young age. Golf has helped me throughout my life in many ways. Playing Golf in high school with my friends is such a great thing. Many memories have been made. I am looking forward to see what Jackson-Milton's team will do and how successful they will.  They have a ton of potential and should use that to their advantage. Like I've said before, Golf is Life."